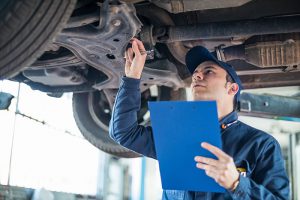 Safety Inspections
Before you can sell your vehicle on, or trade it to a new owner, it first needs to undergo a safety check by a workshop authorised by the Department of Roads & Maritime Services. You'll also need a vehicle safety check to renew your vehicle's registration if it's over five years old, and if your vehicle's registration has lapsed it will also need to undergo a vehicle identity check. We're able to offer all of these services out of our Beverly Hills workshop, facilitating the speedy delivery of an e-safety check (formerly pink slips). Should your vehicle not pass muster, you'll be given a detailed report of any necessary repairs or servicing your vehicle needs before its next inspection. To find out more about our safety inspections, give us a call today!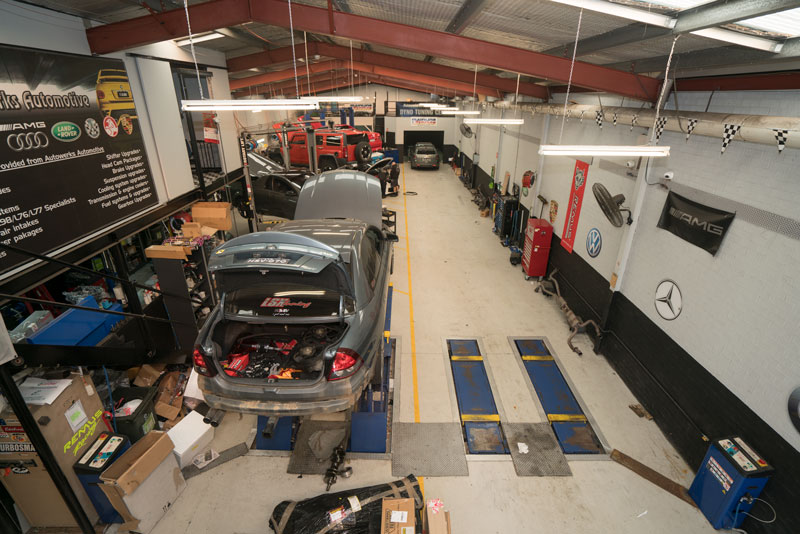 Logbook Servicing
When buying a new car, the warranty that comes with it will protect you from certain unexpected expenses early in the vehicle's life, providing a certain amount of peace of mind to the new vehicle owner. To keep that warranty active, you're often required to bring your vehicle to a reputable mechanic for regular logbook servicing, intended to catch vehicle problems early and nip them in the bud. We're able to conduct logbook servicing on all makes and models of passenger or light commercial vehicle, including exotics and prestige cars from all around the world. We'll let you know of any issues developing under the bonnet and keep your warranty intact. To book your next logbook service with us, get in touch with one of our staff today!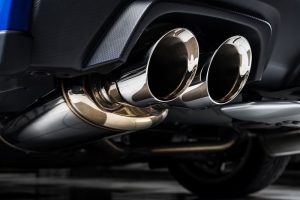 Exhaust Systems & Modifications
Your exhaust is responsible for pulling spent engine fumes away from the engine bay and cabin, allowing clean air to flow through. Problems with your vehicle's exhaust can lead to slipping performance, excess fuel consumption, and even engine fumes seeping into the cabin. We're able to conduct repairs on your vehicle's exhaust, or fit it with a replacement muffler from our range of replacement parts. We can also recommend a new exhaust solution from our range of aftermarket headers and extractors for a performance-minded driver. To find out how we can improve upon your vehicle's exhaust systems, contact us today!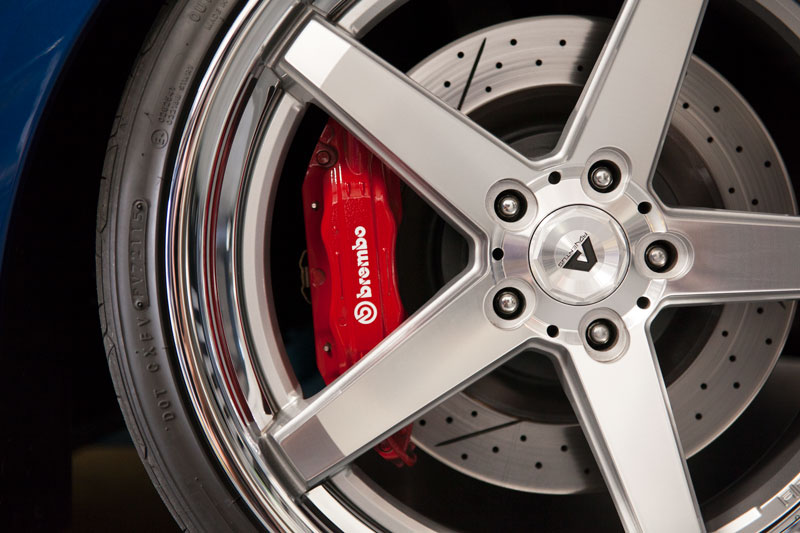 Brake & Clutch
Your vehicle's brakes are arguably its most important safety feature; being able to bring your car to a complete stop at a moment's notice, and regulate your vehicle's speed with an operational clutch and drivetrain, are essential to safe driving. That said, the stop-and-start nature of city driving takes a greater toll on these key components than many drivers expect. We're able to thoroughly check your vehicle's brakes and clutch systems, fitting your vehicle with replacement brake pads, discs or drums, and clutch hydraulics as required. We're also able to machine new brake discs and flywheels on-site, saving you time normally spent ordering in custom parts. We'll have you back on the road as soon as possible, driving away with confidence. To find out more about our brake and clutch services, give us a call today!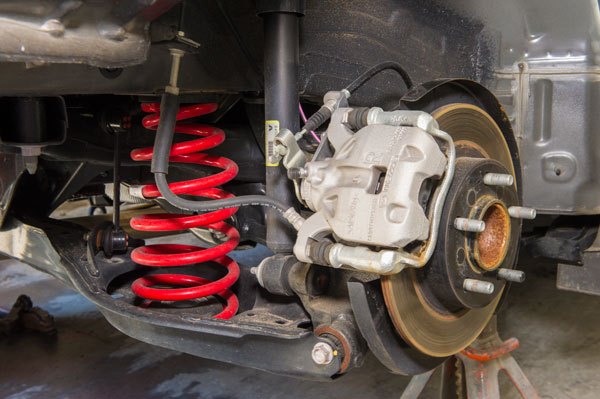 Suspension & Steering
Many handling and ride comfort issues can be resolved with an inspection of your suspension and steering. Worn or slack suspension can result in body roll and other comfort issues on the road, and faulty steering systems can make your vehicle less responsive behind the wheel. We're able to provide a suite of services for your vehicle's suspension and steering, from replacement springs, shocks and bushes to servicing your vehicle's steering systems. We can also conduct wheel balancing and alignment, maximising contact with the road for optimum traction and handling. To find out more about how we can improve your vehicle's ride comfort and handling, get in touch with us today!